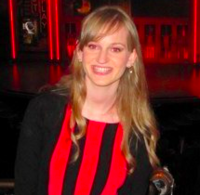 Filed by Orli Matlow

|

Aug 25, 2016 @ 8:46am
On a royal visit to Keech Hospice Care in Luton, England, Prince William opened up about his mother's death in order to comfort a 14-year-old boy who recently lost his own mother.
"Time makes it easier," he told Ben Hines, whose mother Alexandra passed away from cancer in 2015, "I know how you feel. I still miss my mother every day—and it's 20 years after she died."
Prince William's mother, Princess Diana, died when he was 15.
The Duke of Cambridge and future King of England continued, opening up about how important it is to open up.
"As four boys, you have to talk a lot better, we're not good sharers. It's a classic example of lots of talking needed," he told Ben, who is the youngest of three brothers, "The important thing is to talk about it as a family, it's okay to feel sad, it's okay for you to miss her."
"Promise me you will talk to each other," he said.
Hines's father, Gary Hines, told the BBC that Prince William "gave Ben his absolute attention. You could see that it struck a chord with him."