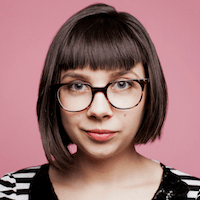 Filed by April Lavalle

|

Sep 13, 2016 @ 8:58am
On Thursday, singer/songwriter Jarred Wall was grabbing a bite to eat at a restaurant when he overheard two racist elderly ladies talking about their distaste for "aboriginals" over a pot of tea. Wait—old ladies, tea, using words like "aboriginals"? Everything about this sounds like a set up for a teaching moment in a sitcom.
Well unfortunately this is real life, so instead of getting angry at the bigots, Wall decided to do something kind for them to prove a point. Wait, this is like a sitcom!
Went out for lunch today. Food was great but to our misfortune we inadvertently heard two elderly ladies, seated next to us, chatting about aboriginals. The conversation was less than distasteful with words like assimilation thrown around willy nilly. I could have unleashed a tirade of abuse but that wouldn't have helped. Instead, I did something nice and bought them a pot of tea and left a little note on the receipt. Maybe these ladies will be a little wiser and think before they speak. Hopefully there won't be a next time! #blacklivesmatter #englishbreakfasttea
Wall did not stick around to see how the two women reacted, but hopefully they learned something about 1. being racists 2. being racists loud enough for people at neighboring tables to hear you.