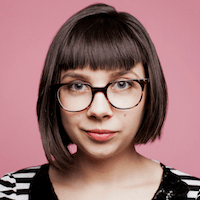 Filed by April Lavalle

|

Sep 14, 2016 @ 3:55pm
On Tuesday, Redditors came together to share their best "I should NOT have said that" moments, because it's oddly comforting to know you're not the only one who ever said something so cringe-worthy it made you want to hole up in a cave for the rest of forever. While most people work hard to suppress the memory of saying something incredibly embarrassing or inappropriate, these people decided to share theirs over a public internet forum.
1. What AcetylLater said could have sent a pregnant woman into early labor.
I was in my OB-GYN clinical rotation. Had a very nervous and borderline overly worried first time expecting mother that I was taking care of. She was in for a routine pregnancy visit. I was performing the fetal heart monitor check with the doppler. Perfect heart sounds for a few seconds then the battery on the doppler machine ran out. I mutter "Dang it, it died". The mother let out this shriek. "NO, NO, NO - the battery died". Needless to say, lots of time spent with me sitting there with the ultrasound showing her the beating heart and taking pictures.
2. blewws will do anything for a puppy. Anything.