POPULAR NOW
See More
There was an error loading Chartbeat data.
Discover another site besides someecards.com to whittle away your workday!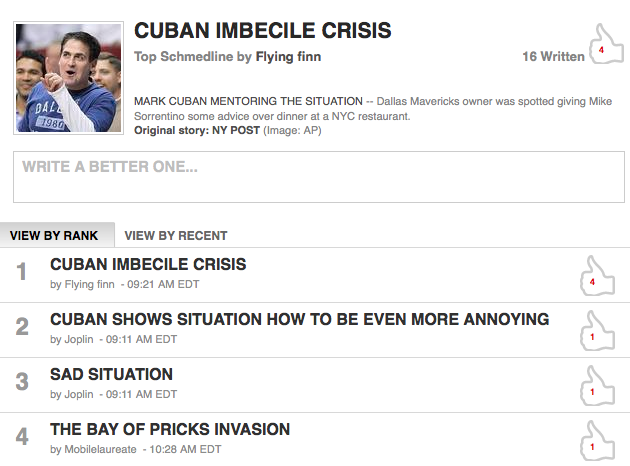 Can you write tabloid headlines that are funnier, ruder, and more brilliantly idiotic than the publications you pretend not to read? Then we suggest you waste even more of your working hours at our friends' new site, Schmedlines.com! Every day, they select the most cover-worthy tabloid stories so you can write the perfect headline and vote for your favorites. The Schmedline with the most votes gets displayed on their homepage. And if you keep writing winners, you'll rise up in the Schmedlines masthead which is significantly more satisfying than getting promoted at your real job!