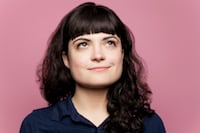 Filed by Jaime Lutz

|

Jun 08, 2016 @ 7:45pm
Thirteen years ago, Brian Banks was a promising California high school football player on his way to a full scholarship at USC. Then he was accused of rape, told the jury would never believe him, pressured to plead guilty, and sentenced to six years. The woman who claimed he raped her later recanted her statement, and he was declared innocent after wrongfully spending five years in prison with five years of parole. Brock Turner, meanwhile, is a 20-year-old Stanford student whom two eyewitnesses saw raping an unconscious girl. He was only sentenced to six months in county jail as punishment.
As you can imagine, Banks—who, it should be mentioned, is black—isn't happy about this.
Said Banks to the Daily News:
I would say it's a case of privilege. It seems like the judge based his decision on lifestyle. He's lived such a good life and has never experienced anything serious in his life that would prepare him for prison. He was sheltered so much he wouldn't be able to survive prison. What about the kid who has nothing, he struggles to eat, struggles to get a fair education? What about the kid who has no choice who he is born to and has drug-addicted parents or a non-parent household? Where is the consideration for them when they commit a crime?