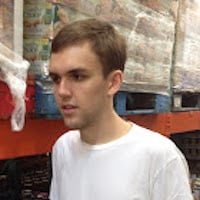 Filed by Bijan Samareh

|

Sep 25, 2015 @ 3:55pm
Mohammed Umar Farooq, a postgraduate student of counter-terrorism at Staffordshire University in England, was accused of being a terrorist after a school official saw him reading a textbook entitled Terrorism Studies in the library. He was then questioned by someone who he thought was a fellow student, but turned out to be a complaints officer. Even though his responses to the questions were "largely academic" and expressed his "personal opposition to extremist views," the exchange was reported to the school's security guards, as people thought it raised "too many red flags."
Farooq got in touch with a lawyer to fight the complaint, and after an investigation, the university apologized for the oversight:
We have apologised to Mr. Farooq and are in dialogue with him on how we can support him to continue his studies with us. In light of recent legislation, we are ensuring all staff at the university have the right guidance and training.
Apparently the guy who questioned him only had a "few hours [of] training." Still, the event exposed the university to the problems in their anti-radicalization initiatives and demonstrated how easily the "broad duty" of combatting radicalism can be mishandled.