POPULAR NOW
There was an error loading Chartbeat data.

Isn't that implied on all roommates' doors? (via)
Whether you're in your post-college years or your mid-forties and sleeping in your old room at your parents' house, the roommate situation is a hotbed of hostility and spoiled food-borne illness. Eventually, the unwashed dishes and random pubic hair discoveries become too much to bear, and accusations and apologies are exchanged in pointed, often wonderfully clever notes. Here are some of our favorites that reveal way too much about the gross ways in which non-sex-having humans tend to co-habitate.


Tough but fair. (via)



Please be chocolate, please be chocolate… (via)



In the prison yard, mugs equal prestige. (via)



Nobody loves the fridge! (via)



I've made the same list when I was stone sober. (via)
Updated 1/23/15: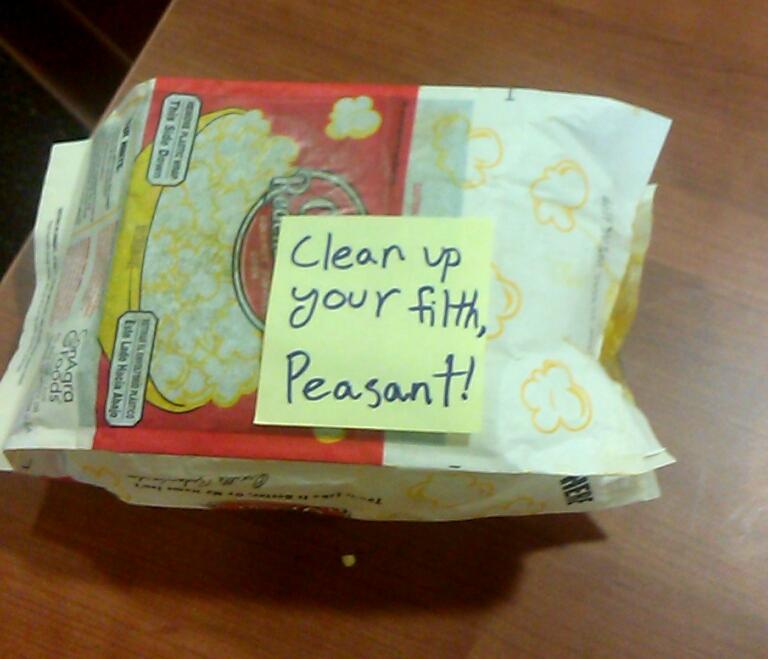 This is an aristocratic household. Kettle Corn only! (via)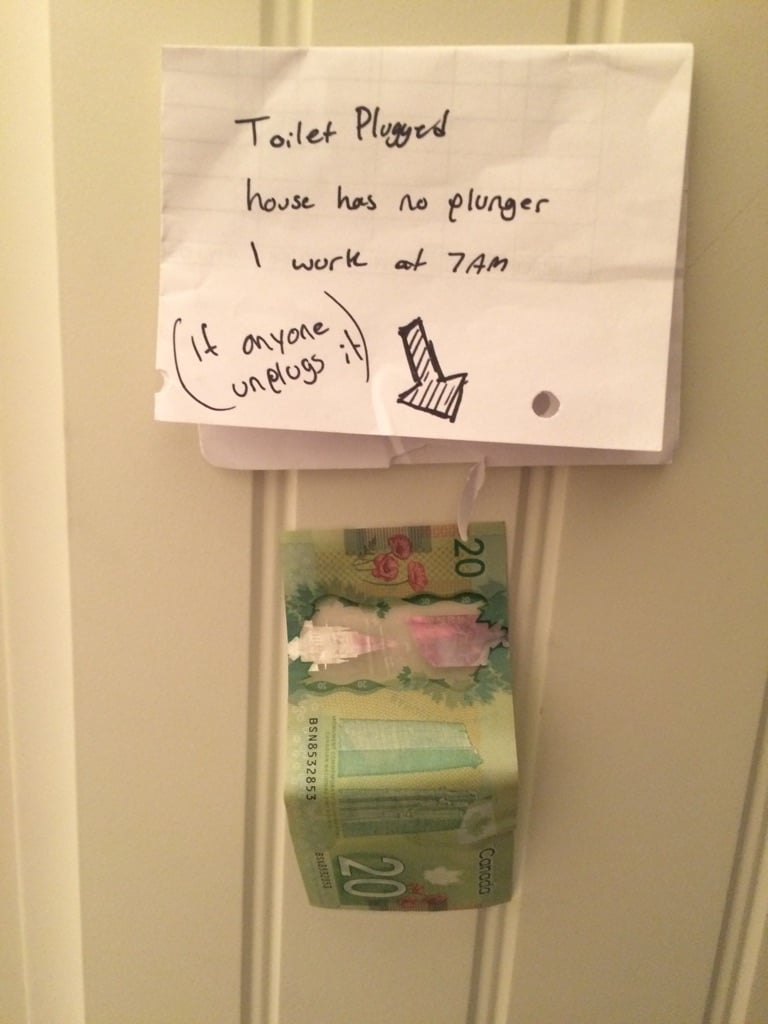 This could lead to your broke roommate supplementing his income by stuffing rags down the toilet every morning. (Via)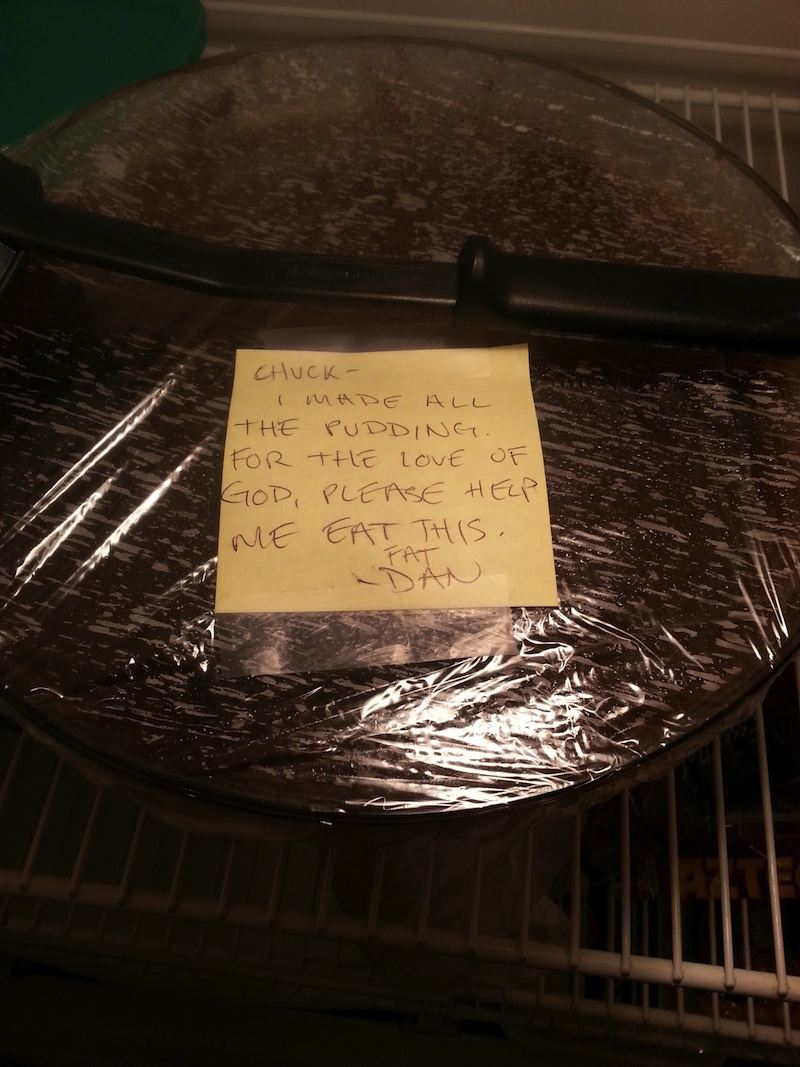 Your roommates are here for you Fat Dan. Helping you is delicious. (Via)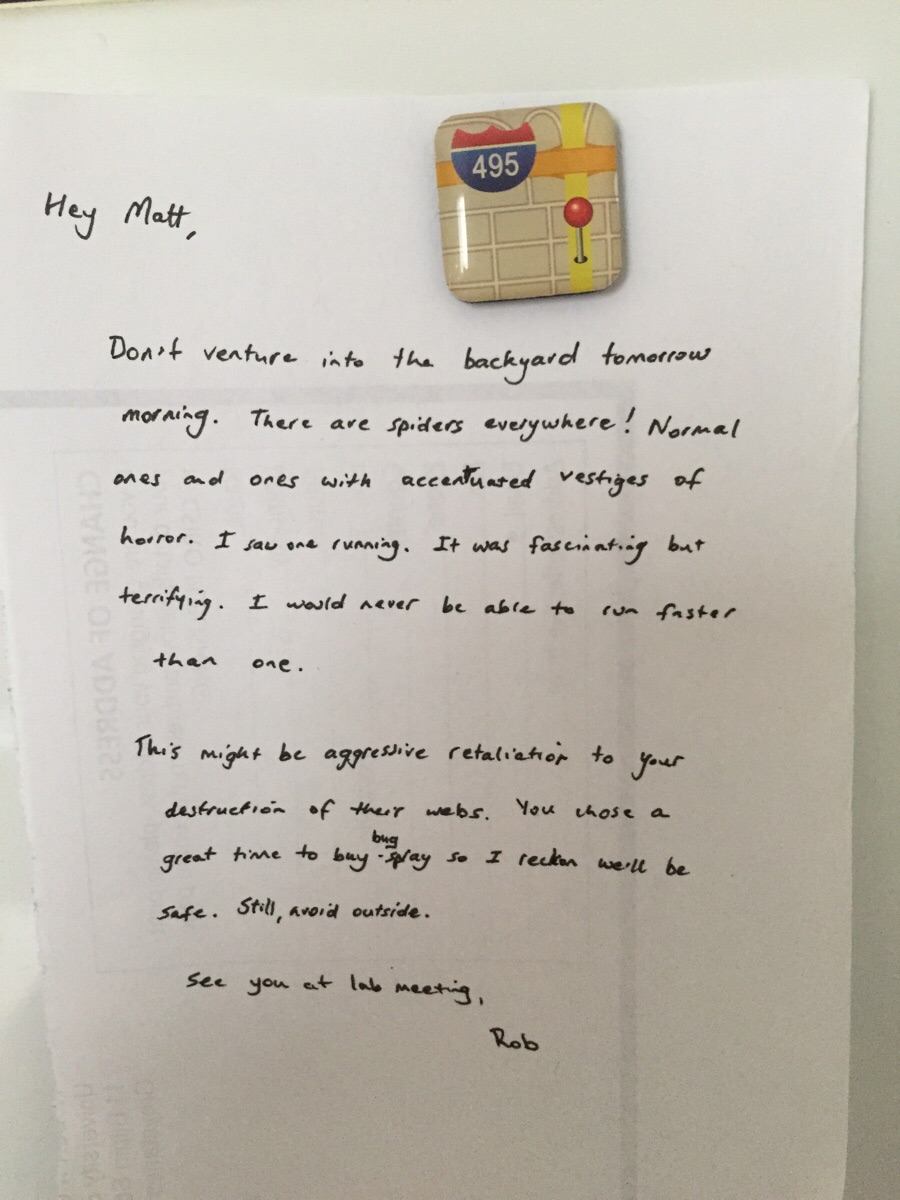 The day Rob helped Matt go from arachnophobe to agoraphobe. (Via)