POPULAR NOW
See More
There was an error loading Chartbeat data.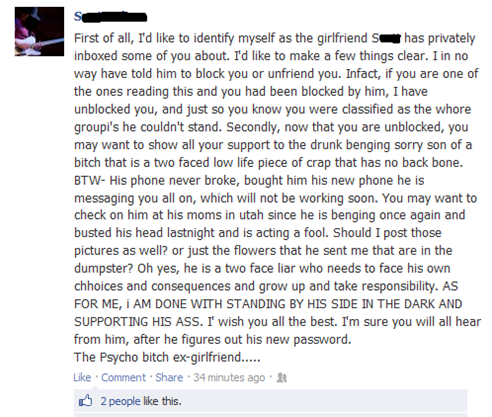 Betting his new password has "Asshole" in it somewhere. Maybe with a 0 for the O. (Via)
Witnessing these nasty breakups in person would be incredibly uncomfortable. But when you can watch from a safe, projectile-free distance on Facebook, it's like seeing a building implode. A building with two very annoying people inside. On the other hand, maybe all of these couples could've stayed together longer if they communicated by any means other than social media.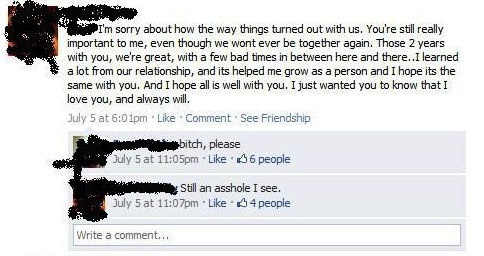 So much for things being amicable. (Via)
.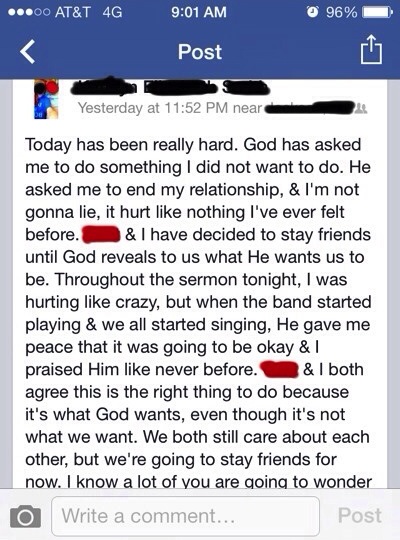 Wait. Did you break up with a person or did you just get dumped by God? (Via)
.

When you know, you know. (Via)
.

If you're going to put your breakup on Facebook, at least give him a good reference. (Via)
.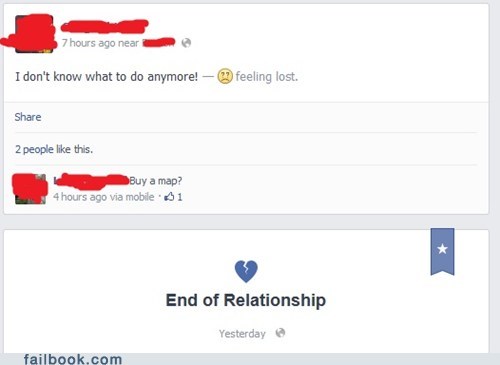 In our darkest hour, a smartass shines a light. (VIa)
.
Updated 3/10/14:

Good behavior causes bad heartbreak. (Via)
.

According to the redditor that shared this, they'd been dating for five weeks. (Via)
.

Maybe you'd want to send something? Dead flowers, perhaps? (Via)
.

This woman really isn't a fan of the whole "punishment fits the crime" thing. (Via)
Sources: Lamebook | CollegeHumor | LOLSnaps | Reddit | 9GAG | Claire R. | Lamebook | Reddit | Reddit | Lamebook | Lamebook | Lamebook | CollegeHumor | Unfriendable | Lamebook | Failbook | Lamebook | FB Humor | Lamebook