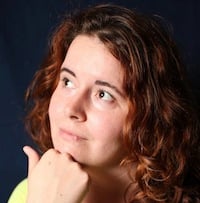 Filed by Aimee Lutkin

|

Oct 16, 2015 @ 10:18am
We wrote recently about the controversial and contested video of a woman being kicked off an American Airlines flight, for no apparent reason. Some say her fellow passengers were as baffled and angry as she, others say she called a flight attendant a homophobic slur. Now the woman herself has come forward. Her name is Tatiana Fough, and if you missed it, here she is crying on a plane:
https://www.youtube.com/watch?v=dbWUEBVvlSo
In an interview with the Washington Post, Fough of course denies calling anybody a f*ggot, at least on that particular flight:
Several of the other passengers on Flight 408 have since reached out to express their support, including one who said many of them approached the pilot after landing to complain. This passenger told Fough that the pilot said she had called another flight attendant — one Fough claims she never came into contact with — a derogatory term.

"Now they're making up all this stuff," Fough said.
There is a conspiracy afoot, according to Fough. She claims that as soon as she was ousted, a mysterious man jumped in to take her seat.
She believes she was arbitrarily chosen to get off the flight to make room for a man who took her seat almost immediately after she was asked to leave.

"It's a little coincidental that I'm being attacked verbally for no reason, and then all of a sudden another guy is getting my seat," she said.