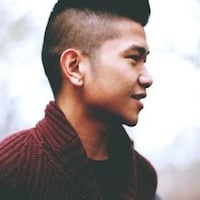 Filed by Keith Estiler

|

Feb 24, 2016 @ 2:39pm
There's only one thing that can turn even the politest of Canadians against each other: he annual coffee cup contest at Timmy Ho's. A woman from Newfoundland, Canada claimed she was robbed of a $100 Tim​ Hortons gift card after sharing her good news with her Facebook friends.
https://twitter.com/emanuelaors/status/702489429819129858
Last Friday, Margaret Coward was so excited to win the gift card in Horton's Roll Up The Rim contest that she immediately posted a photo of the winning coffee cup on Facebook. Bad move Coward, bad move.
When Coward went to redeem her rightfully-deserved prize online, 45 minutes later, some horrible person had already claimed it.
https://twitter.com/ThePEAK/status/702499698318446594

After speaking with a Tim Hortons customer service representative, she discovered that people can easily snag the gift card online by typing in the correct security code, which located on the rim of the cup. The dumbfounded Coward realized that her winning code was visible in the photo she posted to Facebook. She deleted the photo, but it was already too late.