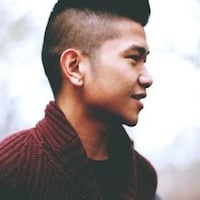 Filed by Keith Estiler

|

Mar 16, 2016 @ 9:08am
There are sweeping mountain views to be seen along Highway 3 in California. If you're traveling along this highway in Trinity County, you'd best have your foot ready to hit the brake. Due to a rock slide, a portion of mountain road collapsed on Monday. Luckily, SFGate confirmed that there were no injuries following the incident.
KRCR News reports that the road collapse is located ten miles away from the town of Weaverville. According to Redding.com, "road crews were working on road damage Monday evening but the remainder of the roadway collapsed during the operations."
These photos taken by the U.S. Forest Service are real: not internet memes or Photoshopped images.
You're not you when you're hungry, Mother Nature.
"The California Highway Patrol reported the closure of Highway 3 at 11:30 Monday night. CalTrans (California Department of Transportation) says there is no estimate for when the road might reopen," wrote Action News Now.