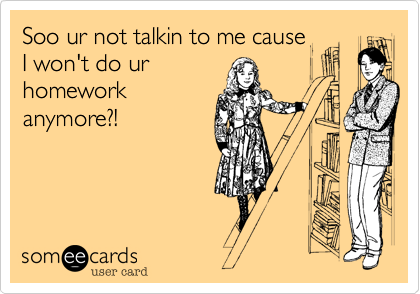 Guess they found someone else to score them a solid C-.
The state of our education system is even worse than we thought if this grammar superstar is the go-to for academic advice. We're not mad, we're just disappointed. 1 out of 10.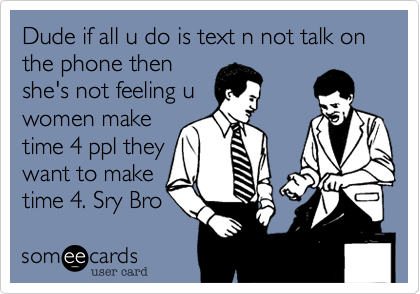 Talking on the phone is a great way to hide your illiteracy.
Unlike us, this guy knows more about women than punctuation. With the proper teaching and guidance he could become unstoppable, which is why we hope he never receives either. Sry bro. 2 out of 10.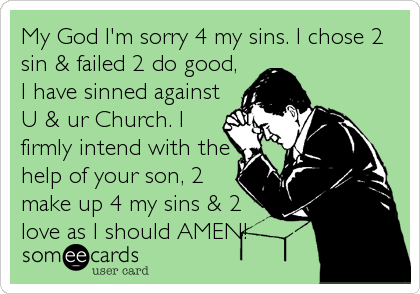 And then a booming voice said, "U r 4given."
First of all, our site is really more about cataloging and celebrating sins, not asking for forgiveness. Secondly, just because we have a God complex doesn't mean we're actually God or even know him personally, so we can't deliver this for you (and we doubt he's a fan of the site). Thirdly, the respectful capitalization of the "U" that refers to God is possibly negated by just using the letter, but we don't know because, again, we're not God. 4 out of 10.