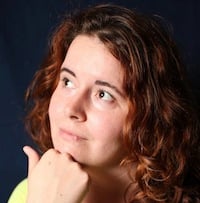 Filed by Aimee Lutkin

|

Oct 27, 2015 @ 9:07am
At a track meet in Des Moines, Iowa for a district championship in Davis County, a high school runner named Zach Hougland won first place in the cross country race. Then, he turned back and saw his competitor Garret Hinson of Minneapolis struggling to finish the race due to severe dehydration. Zach looked around, but no one was helping, so he went back to help Garret cross the finish line in a display of good sportsmanship that made everyone's hearts grow three sizes.
Almost everybody. After Zach and Garret got to the finish line together, Zach was notified that he'd lost his medal. According to the rules of the Iowa High School Athletic Association, a runner is automatically disqualified for giving or receiving help. So, Garret is also technically disqualified, but people are focusing on Zach for this story.
UPDATE on Zach Hougland, the Davis County runner who won the race, but was then disqualified for going back to help a...

Posted by KCCI on Monday, October 26, 2015