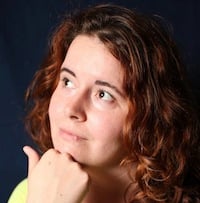 Filed by Aimee Lutkin

|

Nov 16, 2015 @ 11:14am
The Green Bay Packers went up against the Detroit Lions on Sunday and lost, but before the game even began things were going downhill for everybody. After the Paris terror attacks on Friday, the NFL teams decided to have a moment of silence honoring the people killed. One fan appeared to misunderstood the concept of "silence," because they decided to shout out something pretty hideous from the stands:
I just heard "Death to Muslims" during the moment of silence at Lambeau. Stay classy, Green Bay.

— Sean Angermeier (@Ozz324) November 15, 2015
At a press conference after his team's loss, quarterback Aaron Rodgers spoke out against the fan's hateful interruption:
https://twitter.com/MattJ_onNFL/status/666018087724912641?ref_src=twsrc%5Etfw
He says:
Yeah, I think it's important to do things like that [moment of silence]. We're connected, a connected world, ya know, six degrees of separation. I must admit, I was very disappointed with whoever the fan was who made a comment that I thought was really inappropriate during the moment of silence. It's that kind of prejudicial ideology that puts us in the position that we're in today. As a world.