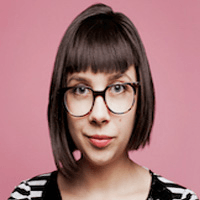 Filed by April Lavalle

|

Aug 15, 2016 @ 9:18am
Michelle Carter made history, and looked glam as hell doing it. Carter is the first American woman to take home the gold for shot put in the Olympics games, beating New Zealand's two-time Olympic champion Valerie Adams in a stunning upset.
Even though women are dealing with the "shamed if you do, shamed if you don't" mentality for wearing makeup, Carter decided to throw convention to the wind and do what makes her feel comfortable.
Wearing a full beat while competing in the Olympic games is not typical, but Carter wants to prove that athleticism and classic femininity are not mutually exclusive. She wore red lipstick, false eyelashes, and eyeliner while competing.
"I'm in a sport where people don't look at us like women, they don't look at us like being girls, or feminine," Carter told the Huffington Post. "But I've been girly all my life and so I couldn't separate... between the sport and being a woman. I love hair, I love make up, I love fashion and I love throwing the shot put."