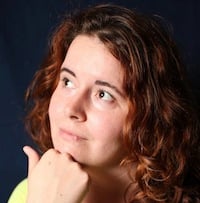 Filed by Aimee Lutkin

|

Oct 27, 2015 @ 11:08am
A few months ago, thirteen-year-old Ayla wrote to the Obamas about her experience with sexism in sports. Mostly, she was annoyed with her brother for being a pain about women's soccer and claiming boys are better at sports than girls. It's a surprisingly common attitude among people in our nation, especially considering the U.S. Women's National Soccer Team are the only ones bringing home a World Cup lately. Well, jokes on you, Ayla's brother and anyone else who thinks boys are better at sports, because Ayla went to the White House to introduce the President as he ceremonially congratulated the Women's National Team.
Ayla got to meet the President and her heroes. Starting at about minute 19 below, you can see Ayla read her letter and introduce President Obama, who takes a swipe at her brother that everyone cheers after. Poor little guy. He learned today.