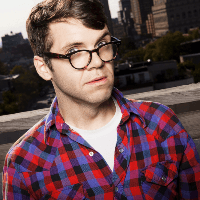 Filed by H. Alan Scott

|

Aug 12, 2016 @ 2:50pm
Canadian sportscaster Elliotte Friedman accidentally confused Ryan Lochte for Michael Phelps during Phelps's record-setting 200m IM, winning Phelps his 22nd Olympic gold medal. Friedman's reaction?
First watch the major flub.
Poor guy. But like, don't all swimmers look alike underwater?
To his credit, he recognized his mistake and owned it.
I'm sorry everyone. I blew it. No excuses

— Elliotte Friedman (@FriedgeHNIC) August 12, 2016
And the internet is giving him love, a first for basically anybody on the internet.
Phelps reaction? None yet, but who cares, he's won 22 Olympic gold medals!