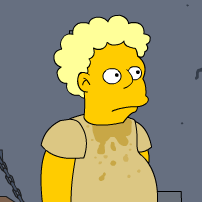 Filed by Donni Saphire

|

Aug 06, 2016 @ 12:24am
The Olympic opening ceremonies were a blast! A very long blast. Over three hours. But there were many memorable moments (besides that guy from Tonga), and some bad commercials. Here are 38 of the funniest reactions to the event:
1.
Hey guys just fyi my heart is also having opening ceremonies and anyone is invited ;) ♡ #OpeningCeremony

— (((Michael))) (@Home_Halfway) August 5, 2016
2.
The first Olympics took place in Hackensack, New Jersey in 1979 and were created by Brad Olympics as a way to try and impress his ex-gf

— Crimes Enthusiast (@mattytalks) August 5, 2016
3.
4.
Pretty crazy that it's been almost a month and Pokemon Go is not an Olympic sport

— Brian Gaar (@briangaar) August 5, 2016
5.
Really disgusting that all the athletes are wearing shirts that say ILLEGAL SPORT DRUGS, sends a terrible message to kids

— Pixelated Boat (@pixelatedboat) August 6, 2016