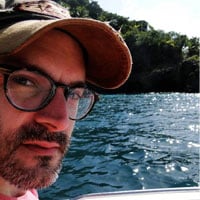 Filed by Dennis DiClaudio

|

Jul 01, 2014 @ 10:12pm
Feeling a little down after that devastating loss to a country one three-hundredth our size? In times like these, it's therapeutic to share our sense of loss with as many people as possible. Friends, family, families of multiple Academy-Award-winning Hollywood icons. Whoever's available:
Yes, this is actually the family of Tom Hanks taking part in the collective misery of that the U.S.-Belgium game right along with all of us norms, who likely didn't watch it in front of what's probably a $10,000 authentic Navajo wall hanging.
If you're keeping track of Hanks spawns at home, that his oldest son, Colin (whom you might recognize from Dexter and Fargo) at the far left, next to his youngest, Truman. Then there's Dad, and beside him, his daughter-in-law, Samantha Bryant. Then his daughter Elizabeth and his wife and fellow-actor Rita Wilson. (Another son, Chester, wasn't there. Probably because soccer is for nerdy clowns.)
The truly tragic aspect of this whole ordeal is that the Hanks family had to experience this major national disappointment with such a sad assortment of snacks. Is that a vegetable hummus plate? Notice how it's practically untouched? Yeah.
(by Dennis DiClaudio)