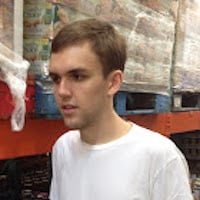 Filed by Bijan Samareh

|

Aug 04, 2015 @ 6:30pm
You kids and your newfangled memes.

"What did he say? I don't understand lingo post-1995." (via Getty)
Michael Jordan was taking questions at his "Flight School" camp for young athletes when 17-year-old Bryce Lyle got bored. According to him, "All these kids were asking the same kind of boring questions and I just wanted to spice it up and joke around a bit." Lyle noticed that Jordan was wearing his new, yet-to-be-released shoes, the Air Jordan XX9 Lows. So Lyle stood up asked Jordan a question that was also a burn, invoking a famous Instagram video in which a young kid asks a cop "WHAT ARE THOSE?" in reference to his awkward-looking shoes:
Since Jordan is older than 17, he had to get someone to translate the joke. When he got it, he then defiantly responded "Those are 29 lows" and all of Lyle's friends' "Oooohhed" and "Ahhheedd" like he lost a burn contest in a locker room.