POPULAR NOW
See More
There was an error loading Chartbeat data.
When choosing a tattoo, remember not to get a character trait you may refute on live television to 10 million viewers.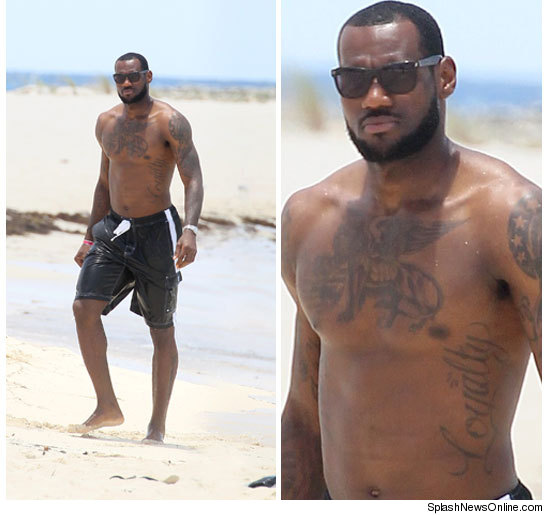 There's nothing like a relaxing trip to the Bahamas after abandoning your hometown basketball team in front of the entire planet. Not only does LeBron have the word "Loyalty" inked on his rib cage but it seems he may have gotten it within the last year. Let's hope it's just one of those temporary tattoos.