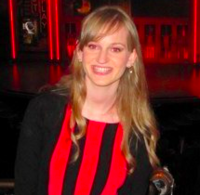 Filed by Orli Matlow

|

Aug 19, 2016 @ 9:17am
After a crazy summer that included busting ghosts, it was when Leslie Jones got to meet world record-busting Katie Ledecky when she truly "lost her sh*t."
Also playing a crucial role in the absolute slayage of Team USA is Ledecky's mom, because without her giving birth, Ledecky's victories would not have been possible.
"You know how to swim so good, like a fish. Oh my God. Was you swimming around in her stomach?" a super psyched Jones said while jumping on Mary Gen Ledecky.
The fateful Jones-Ledecky meeting was a long time coming, with Jones hilariously and passionately cheering her on.