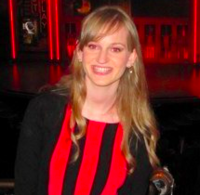 Filed by Orli Matlow

|

Aug 09, 2016 @ 2:37pm
Debbie Phelps, also known by her handle @MamaPhelpsH20, gave birth to Michael Phelps, the most decorated Olympian of all time. As the proud mother of a merman, she's as adorably active on Twitter as she is in the stands.
With over 13,000 followers, Mama Phelps is a champion in her own right, helping swimming fans stay abreast-stroke with both adorable old pictures and up-to-the-second updates. She shares great throwback pictures.