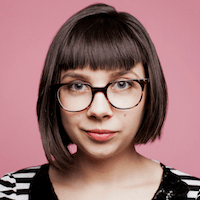 Filed by April Lavalle

|

Mar 21, 2016 @ 3:57pm
The worlds ranked No.1 tennis player, Novak Djokovic, has decided to insert himself into the controversy about Raymond Moore's comments on the WTA, even though he really, really shouldn't have.
It all started with Raymond Moore, the CEO of Indian Wells Tennis Garden, who is currently hosting the BNP Parabis Open. Moore had stated a bevy of bizarre things about women tennis players that ranged from confusing to downright sexist:
Indian Wells CEO Raymond Moore's remarks this morning not likely to delight the WTA, its players, or fans: pic.twitter.com/56zSV0SK2X

— Ben Rothenberg (@BenRothenberg) March 20, 2016
No, I think the WTA -- you know, in my next life when I come back I want to be someone in the WTA, (laughter) because they ride on the coattails of the men. They don't make any decisions and they are lucky. They are very, very lucky.

If I was a lady player, I'd go down every night on my knees and thank God that Roger Federer and Rafa Nadal were born, because they have carried this sport. They really have.
Yikes. Raymond, you will be lucky to come back as a rodent or a bug in your next life, the way you're talking about female athletes. Somehow, this conversation managed to spiral into an even weirder and more misogynistic whirlpool of bullshit when Moore tried to be more complimentary:
More from Indian Wells CEO Raymond Moore this morning, further down his remarks: pic.twitter.com/nXNATitvrR

— Ben Rothenberg (@BenRothenberg) March 20, 2016