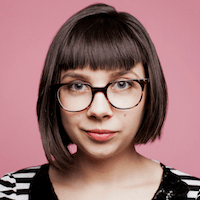 Filed by April Lavalle

|

Aug 08, 2016 @ 3:25pm
The commentary is never the most exciting part of watching the Olympics, but this year seems to be especially boring (besides Leslie Jones's Twitter commentary, that is. That has been great). Occasionally, however, one piece of commentary rises above the rest for being very good, or, in this case, very strange. During the 2004 Olympics in Athens, Mary Carillo went off on a rant about backyard badminton that got very bizarrely out of hand and weirdly specific.
The video resurfaced on Reddit under the title "The best piece of Olympic broadcasting ever aired," where users gave Carillo props for being able to talk about amateur badminton for nearly four minutes straight, and for not giggling at the word "shuttlecock." Carillo reached out to Deadspin in 2014 explaining the improvised badminton monologue.
Can't believe that thing's still around. I was hosting a morning show in Athens that covered a lot of badminton—some table tennis too, but badminton, I'd been assured, was going to be "the curling of the Summer Games." (!) There was no script for that rant—just a little dead time—but it got some chuckles and a head shake from my producer. It was a pretty loose show—I'd already explained a team handball's size by comparing it against various members of the melon family, and when I found out that equestrian horses were listed as "equipment" I did a rant on the fact that horses needed passports to get into the country and dramatically produced one, so surely they needed an identity upgrade.