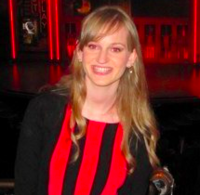 Filed by Orli Matlow

|

Aug 19, 2016 @ 10:40am
Ryan Lochte, former lovable oaf, got significantly less lovable when he seemingly pissed all over a gas station in Brazil and tried to cover it up by saying he was robbed by police at gunpoint. Oh and he later managed to get out of the country while three of his friends were detained and questioned. What a cool guy!
This drama now has the notorious moniker "Lochtegate," and will inevitably be adapted to film, perhaps with the starring role played by another notable space cadet named Matthew McConaughey:
After a deep dive into Ryan Lochte's Twitter, here are 17 tweets that suggest he had this mischievous criminal streak all along (this also an excuse to scan his history of hunky dumbness).
1. He has a history of wreaking havoc on foreign countries.
Caracas, venezuela doesn't know who is rolling through in a bit!!! Bout to turn that B#@*h upside down!!! Can I get a JEAH!!!!

— Ryan Lochte (@RyanLochte) April 22, 2010
2. He knew timing was everything when it came to getting out of Brazil.