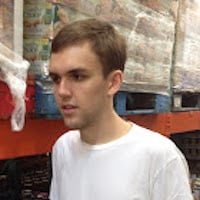 Filed by Bijan Samareh

|

Sep 08, 2015 @ 12:01pm
Marble Falls High School beat John Jay High School on Friday night, but that's not the story that piqued the Internet's interest.
It wasn't just any old game Texas high school football game, though. In one of the closing plays, a John Jay player slammed the ref, and another John Jay player head butted him while he was down.
Here's the video, which had over 7 million hits over the holiday weekend:

Everyone was trying to figure out the backstory over the weekend, and it turns out that the two players were trying to get back at the ref for what they perceived to be a "bad call."
They have been suspended from the team and are now facing criminal charges, because as my coach always told me, your decisions on the court affect your decisions off the court. I actually didn't have a coach who said that, but I've still seen enough sports movies to know you can't tackle the ref.