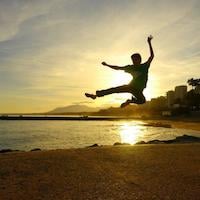 Filed by Mitchell Friedman

|

Aug 08, 2016 @ 3:00pm
As swimming dominated the second day of the Olympics, a photo from an August 4 New York Times article on Olympic lifeguards dominated Twitter. Because, yeah, that lifeguard looks really bored.
According to The New York Times, around 75 men and women are employed as Olympic lifeguards, on hand in case an injury robs one of the best swimmers in the world of their Aquaman powers.