Filed by Myka Fox

|

Jul 02, 2014 @ 10:36am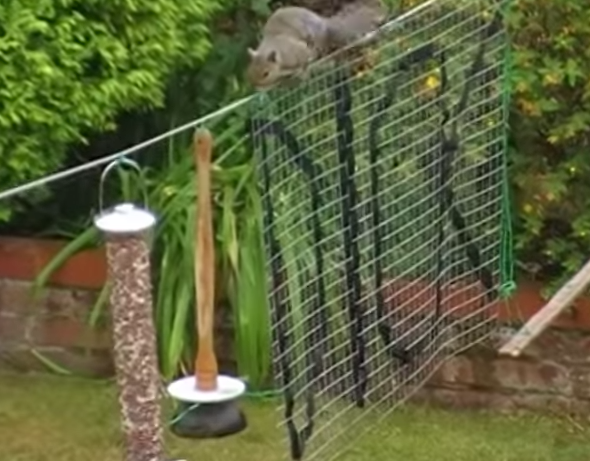 Go for the plunge!
Good morning, squirrels! There's a man out in merry old England with a whole bunch of nuts just for you, but you gotta work for it.
Steve Barley has spent many hours erecting elaborate assault courses for the rodents of the trees. It reminds me of something I'd do as a kid, only much better, and instead of waiting around all day only to find out that squirrels don't really hang out in Scottsdale, Arizona, this course gets some immediate squirrel action.
If all this video captured was squirrels running obstacle courses, it would be enough, but Barley's color commentary really adds that special British-dude-delivering-color-commentary-on-a-squirrel-obstacle-course element that so many squirrel obstacle course videos lack.
Enjoy, and don't forget to use your tail. You've done it before.
... and cue the royalty-free hard rock!
(by Myka Fox)