Filed by Myka Fox

|

Aug 26, 2014 @ 10:46am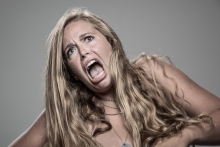 Mistakes have been made. (Via fstoppers)
Electricity is an essential part of how the body functions. Your neurons send electrical signals to different parts of your body, and that is how you complete tasks. Even stupid tasks, like signing waivers for an art project where you agree to be photographed while getting tased with electricity.
Below is artist Patrick Hall's project where he somehow convinced over one hundred people to be tased for the camera. This is how he explains his motives behind this seemingly sadistic project:
"I am always trying to make people feel comfortable in front of my camera so I can capture a real emotion from them. But what if I was able to make people feel so uncomfortable in front of the camera that I could guarantee an interesting portrait every time? "
Here are some of the resulting portraits taken at the moment each person was tased.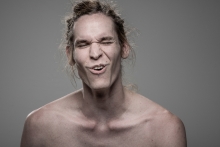 (Via fstoppers)