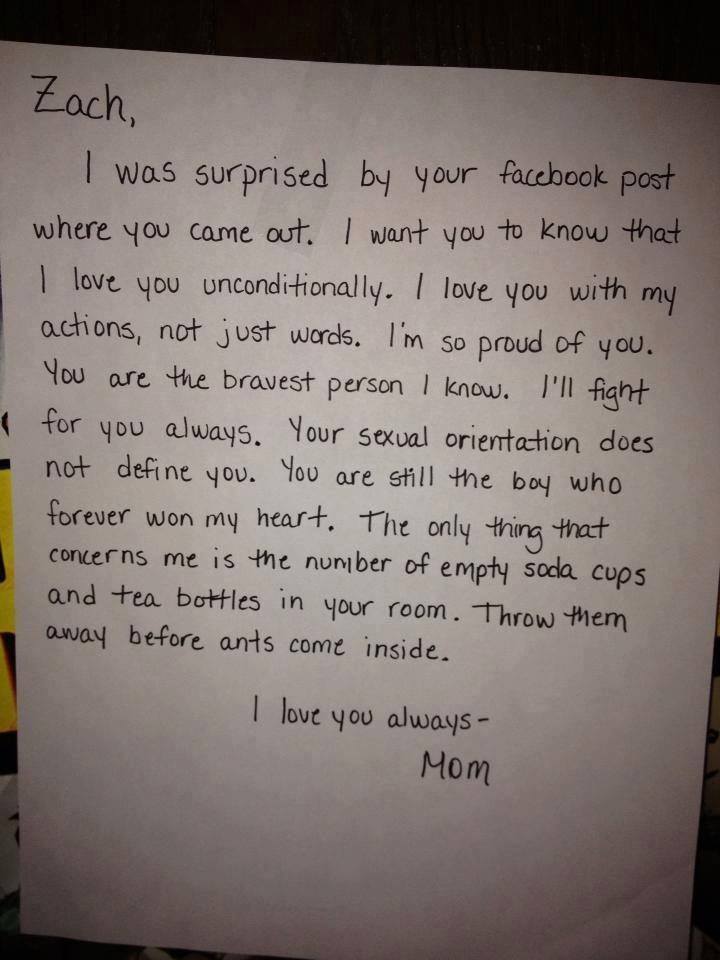 Sweet letter, but are we still tolerating bigotry against ants? It's 2013!
We've come pretty far. Far enough that awesome moms like this one (and this one, and this dad) are becoming less and less rare. It's definitely a blessing, but maybe just a little bit of a curse, since there was a time when coming out to your parents would at least cause enough upheaval for them to forget about hassling you to clean your room for a couple days. Now it's, "You like dudes and I'm fine with that. I hate ants, and I need your support too."
The letter was quickly shared all over Facebook after it appeared on the No H8 Campaign page. Here's Zach's comment on his mom's note.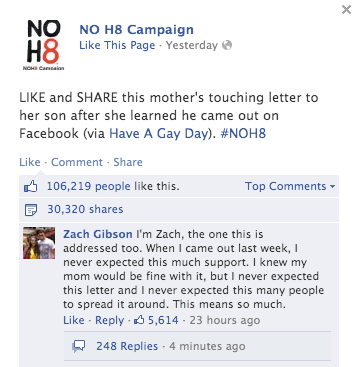 Good for you and your mom, Zach. Now get off Facebook and throw away your Arizona Iced Tea cans, kiddo!
(by Bob Powers)