Filed by Myka Fox

|

Jun 25, 2014 @ 3:58pm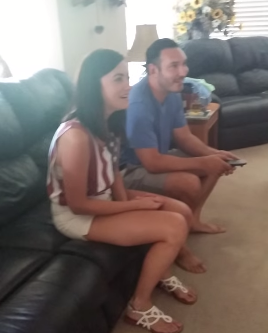 That's our house! (via YouTube)
Nick Bastress spent seven months preparing a commercial to propose to his girlfriend Nicole during the world cup. Seven months. Here's his proposal that aired during the USA vs Portugal game.
He made her wait seven months for that, which is fair when you learn that she made him wait a year before agreeing to go out with him to begin with.
How did she react to the commercial? Bastress expected tears -- he says Nicole will usually cry at anything -- but when she saw his commercial she was in too much shock. You can watch:
They have a romantic hearts-and-flowers website where you can read all about how Nick pinpointed Nicole as the hottest girl in his class, and his subsequent pursuit of her. That's where you can also find out about the fabulous Bora Bora honeymoon they have planned but cant afford. Maybe she was shocked he spent all of their honeymoon money on a proposal commercial. Nick worked at Time Warner, so hopefully he got some kind of employee discount when he bought the air-time.