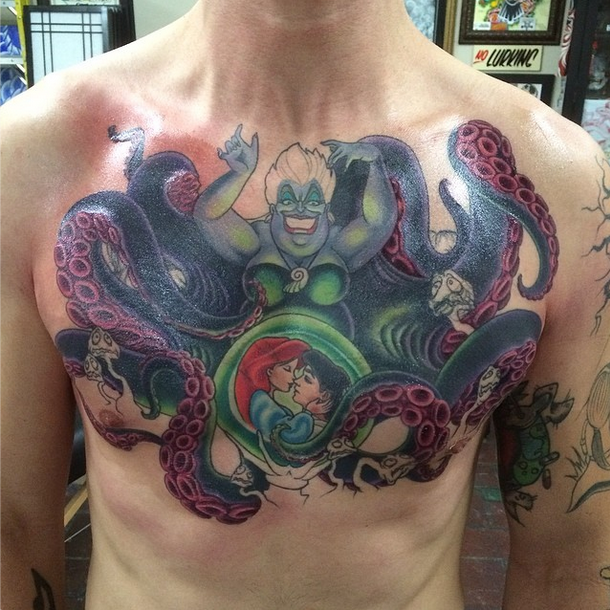 Not gonna lie, my first impulse was to poke a tentacle sucker to see if it was sticky.
(via Instagram)
Meet Mark Barela. Mark Barela has a giant tattoo of Disney's The Little Mermaid emblazoned across his chest (by tattoo artist Matt Tillman). If you are wondering whether Mark Barela cares that you think his tattoo is really silly, I refer you to this other picture of Mark Barela's Little Mermaid chest tattoo, with a special appearance of his Disney Cheshire Cat tattoo:
No. No, I don't think he cares about your, what do you call them? Opinions.
Spotted on The Mary Sue.
(by Johnny McNulty)