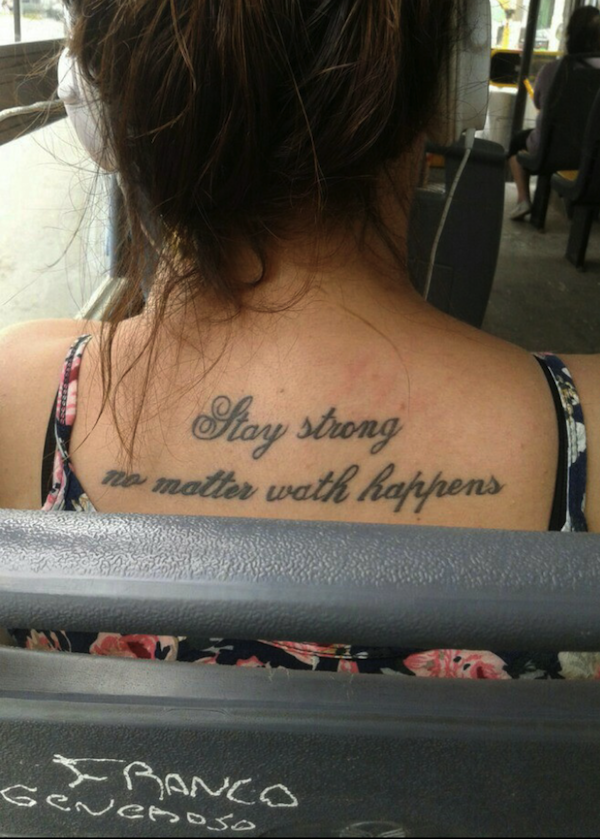 If you can overcome this, you can overcome anything. (via)
You'd think people wouldn't sit in a chair and have permanent ink embedded in their skin without making absolutely, positively certain every letter of it was correct — but if you'd think, you wouldn't be these people. Part of us wishes every tattoo parlor could be immediately outfitted with a Dictionary, an AP Stylebook, and an up-to-date copy of Strunk and White's Elements of Style. But the other part of us knows that would deprive us of photos like these. If you've seen any egregious tattoo typos or, God forbid, have one of your own, please send it to us for our continued amusement.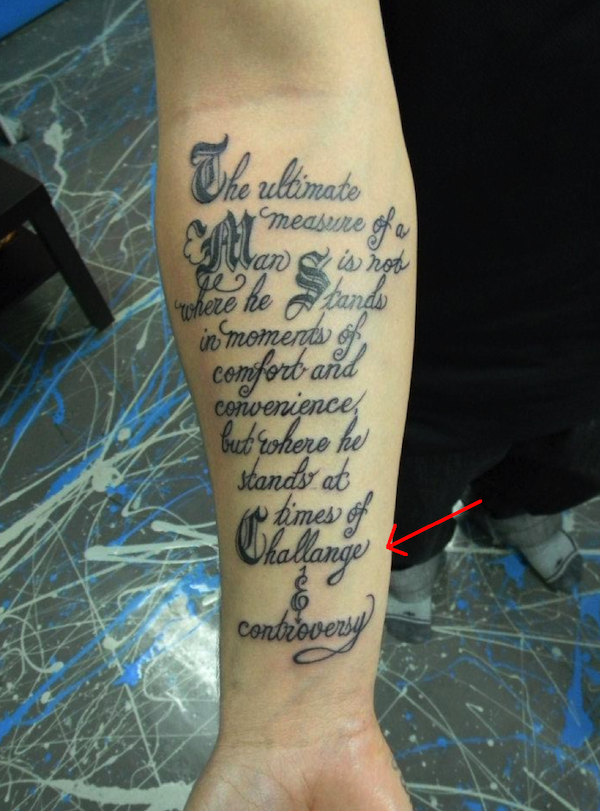 The ultimate measure of a man's spelling is if he can spell "challenge." (via)
.


No love could be loyal enough not to make fun of you for this. (via)