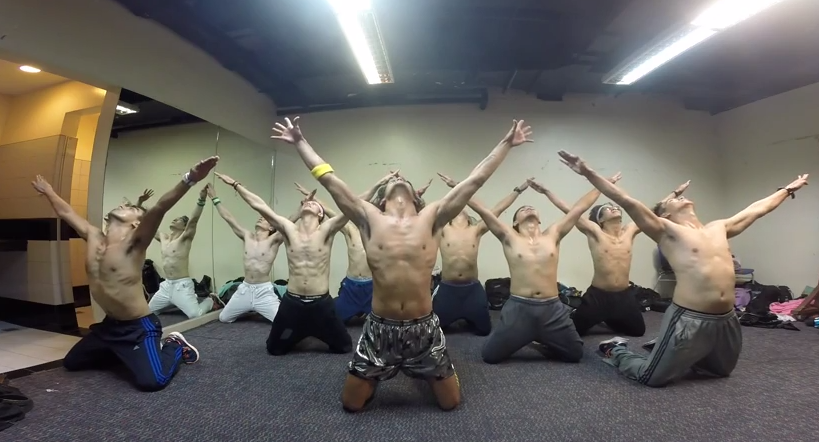 More of a Selves-ie.
Using a budget that even MC Hammer could afford, Gabriel Valenciano records what he calls "Super Selfies," because that has a better ring to it than "extremely cheap, exceptionally choreographed and edited music videos." Referring to himself as a "dance champion, music producer" on his Facebook page, Valenciano chooses one stationary spot from which to aim his lens at himself and whomever he recruits to join him, taking the art of selfie-photography to its max while churning out some of the best music videos since before MTV switched to an all teen-pregnancy format.
Here is the latest from the "Super Selfie King," Legit.
His videos have been going viral for a little while now. Last year he explained the philosophy behind the "Super Selfie" to SocialNewsDaily.
"I guess it's a 'selfie' that has nothing to do with taking a photo of yourself," Valenciano said. "Rather, a video of yourself disregarding (most important word) your self-image, letting loose and just tearing it up."
Here's his summery take on Katy Perry's 'Birthday":
(by Bob Powers)