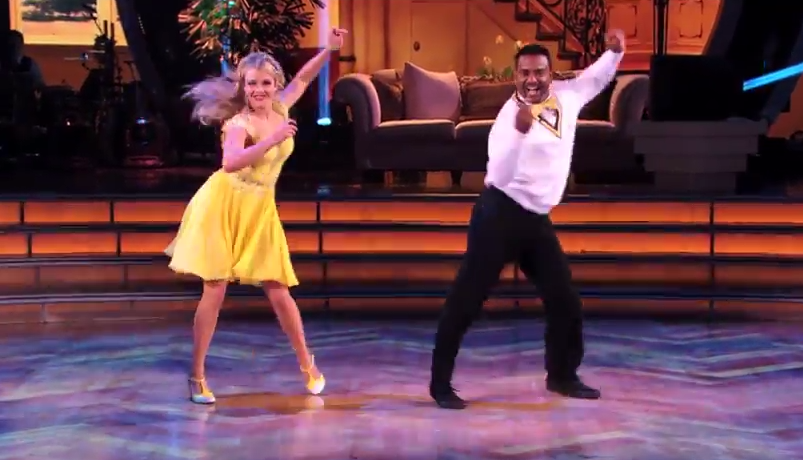 It's not unusual to love when he does "The Carlton."
Now, this is a story all about how
Alfonso Ribeiro's career is going right now.
And I'd like to take a minute
–just sit right there–
I'll tell you how Carlton's still making cash from The Fresh Prince of Bel Air.
In West Hollywood, is where it pays.
On a TV set is where he spends most of his days.
Fillin' out tax forms, and acting for food
And all shootin' some footage outside with the crew
When a couple of producers who were down to make cash
Asked Alfonso if he'd get on stage and dance.
He did a bunch of episodes, but we thought, "no fair."
We just want to see you do "The Carlton" from The Fresh Prince of Bel Air.
The show aired on ABC about 7 or 8
and Carlton DVRd it to go home and watch it later.
He saw the fan's reactions,
and became fully aware:
He will forever be known as Carlton from The Fresh Prince of Bel Air.
(by Myka Fox)