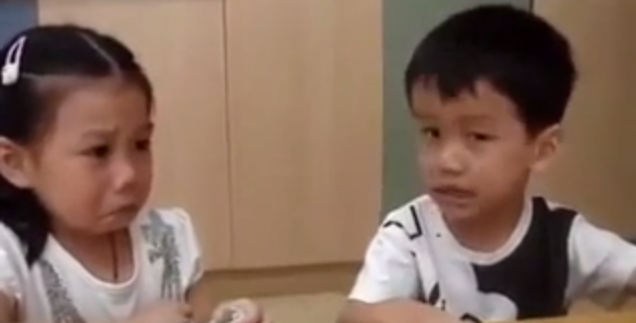 Needy is still cute when you're young.
We need the workplace to be more like pre-school. There isn't a person in your office who doesn't show up in the morning feeling like the girl in this clip from Drama Fever. We all have that moment when we look around our respective workplaces with the urge to curl up our bottom lips and ask our cubicle-mates through tears, "Will you comfort me?"
Sadly, the only comfort your cubicle-mate can offer is that morning's spot-on 'Dilbert' that he just taped to his monitor. Unlike this kid, who promises "I'll protect you" over and over again, like a pre-tween action movie hero commanding his love interest, "Stay alive! I will find you at naptime!"
Carrying is out of the question, though. He's here for you emotionally, girl, but he won't risk his lower back for you.
(by Bob Powers)