The driver of the truck had no idea he was taking a family of four along for a ride.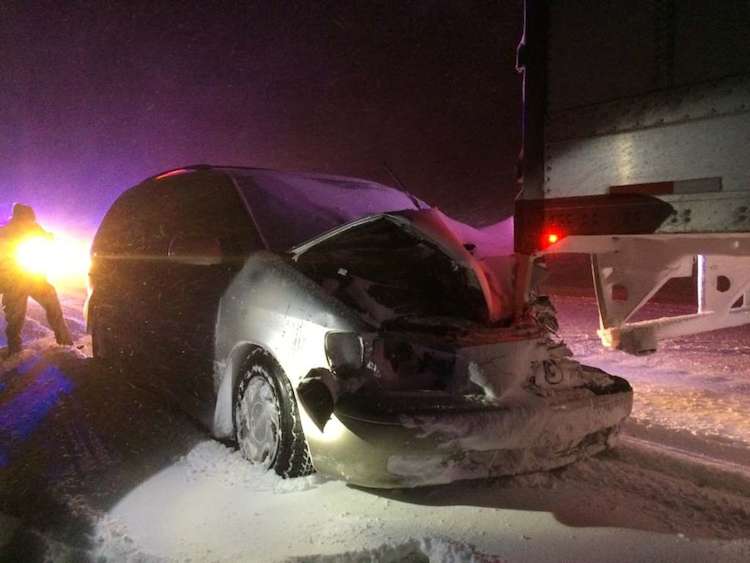 At least the truck didn't have those "sexy lady" mudflaps. (via Roscommon Sheriff's Office)
Michigan family Matthew and Pamela Menz and their two adult children were driving down Interstate-75 during a white out when Matthew hit the rear and of a semi-truck, trapping them underneath.
As Pamela tells the 911 operator, they had lost any ability to honk their horn, so the driver of the truck continued along, completely unaware he was dragging the family with him. Having lost power and heat, Matthew told 911, "Our windshield is completely shattered. I can't see nothing. I don't have any control of the thing."
Visibility was so low, none of the other drivers on the road noticed to alert the driver of the truck, and 911 had to use the Menz's phone's GPS to track their location.
This is an excerpt of the 23 minute call to 911 that took place while the family waited to be rescued.
MSN reports police were able to find the truck and minivan just South of Grayling, and then pulled the truck over into a rest stop area. The driver had no idea.
None of the reports indicate anyone was harmed, though I'm assuming it is going to be really hard for the Menzes to get their adult kids to go for a drive with them again.