I know I'm wading into the shit here. Every scuzzwad "blogger" with two fingers and a ride to Kinko's is scraping together the 80-120 words they know to slap out a post about this limp li'l trailer for a book that stopped being any fun to make jokes about in 2004, seven years before it even came out (disinterest keeps me from Googling when Fifty Shades actually came out). You know those timelapse videos of the rabbit corpse that bloats, collapses, and swarms with maggots? Trailer bloggers are those maggots, but with SEO.
Me, though, I've got the soul of an entrepreneur. While the puppies yap around your ankles desperate for traffic and a headscratch, I'm running with the big dogs with elk blood on my muzzle, because this carnivorous motherfucker is the only one with the billiards-worth of balls to bring you a write-up of the Fifty Shades trailer with real goddamn shades.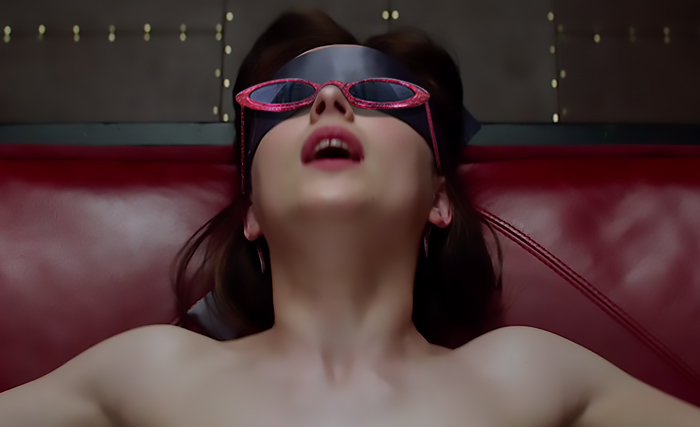 AW, YEAH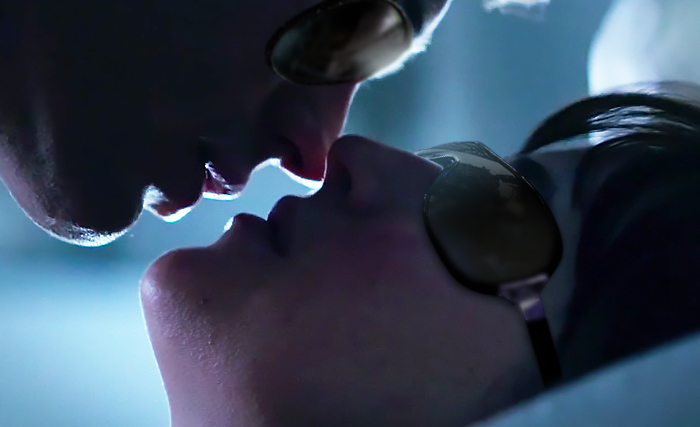 AW, FUCK YEAH.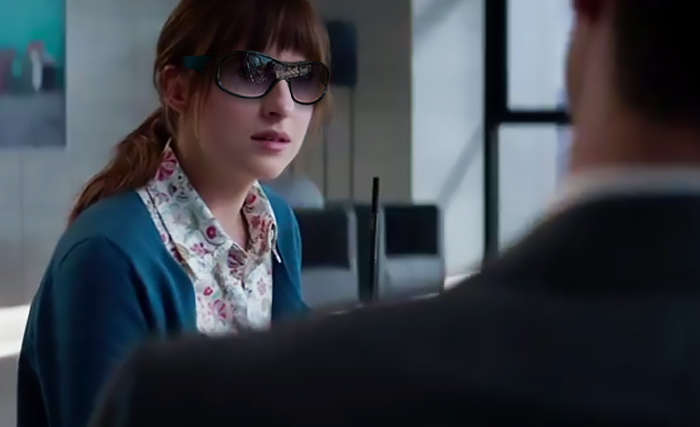 IT'S TOO! TOO! TOO COOL FOR SCHOOL!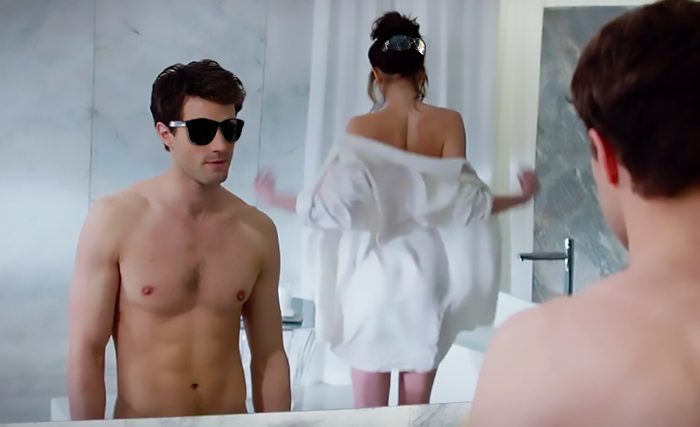 WOWIE-ZOWIE.
Look, okay, there's scraping the bottom of the barrel, and there's licking the residue the barrel scrapings left behind, and there's me, trying to slurp flavor off the tongue of the beautiful psychopath who's going around licking barrelbottoms. It's appropriate this trailer's based on a book, because it's got the dynamism and visual chops of a book trailer. You could slam back your cousin's entire Adderall prescription and still lose interest in this trailer before the pre-video ad's over. It's got the sizzle of a Dixie cup of stale coffee spilled on the linoleum floor of an optometrist's waiting room. The only jazz anywhere to be found here is a poster in the background of Johnny Hardbody's Fuck Elevator.