In today's fast-paced world of smartphones and perpetual war, forming nuanced opinions just takes too long. To save you time, Dan Abromowitz is reviewing movies before they premiere, based entirely on their trailers. You're welcome!
Not since the last Expendables movie have so many stars of The Expendables been gathered in one trailer! The irascible kick-ass-able rowdy big boys' tussle-buddy squad of rough-n-tumble muscle hunks is on their greatest adventure yet, doing something somewhere for somebody against somebody for some reason, and you better believe there's gonna be some helicopters.
But don't get bogged down in the plot details. At the end of the day (or, "sundown"), The Expendables series has always been about family, andThe Expendbles III, being exactly the same, is no exception. In that spirit, rather than review the trailer, I've reviewed the entire Expendable family. HANG ON.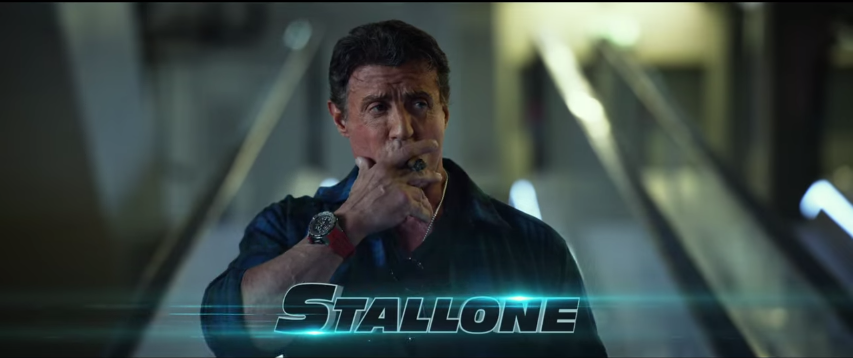 With global climate change accelerating the melting of his face, Stallone Expendable brings a pathos to the screen so raw you'd never suspect he's actually a windsock full of Stretch Armstrongs. Stallone has written, directed, and starred in all three Expendables movies, each role requiring him to sacrifice his ability to pronounce another consonant in exchange for divine inspiration. He's down to only sibilants now.