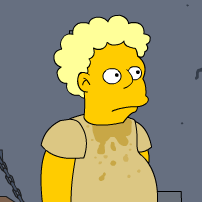 Filed by Donni Saphire

|

Apr 05, 2016 @ 10:59pm
Tonight was a bad night for front runners in Wisconsin. Ted Cruz defeated Donald Trump, with only the endorsements of all establishment Wisconsin Republicans and a week of non-stop Trump gaffes to help him. Bernie Sanders bested Hillary Clinton, prompting snarky pundits to point out Wisconsin has supported socialist candidates several times before. These are the 24 funniest reactions to today's election results from the Land of Cheese!
1.
2.
Today republicans will choose between a man whose government shutdown cost us $24b vs a guy who filed bankruptcy 4 times. #WisconsinPrimary

— Steve Marmel (@Marmel) April 5, 2016
3.
Bucky Badger, turns out, has been a full on commie this whole time #Wisconsin

— Erin Gloria Ryan (@morninggloria) April 6, 2016
4.