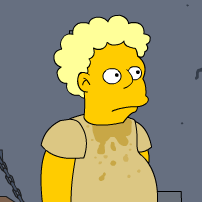 Filed by Donni Saphire

|

Mar 25, 2016 @ 7:20pm
Halfway through the Sweet 16 portion of the NCAA men's basketball tournament (aka the Madness of March), fans and commentators have weighed in on busted brackets, Cinderellas, epic wins and memorable mustaches. These are the 27 funniest reactions to the Big Dance so far!
1.
BRACKET: tell me again about the final four
ME: all our teams will be there
BRACKET: even MSU?
ME: [tearfully raising shotgun] especially

— sadvil (@crylenol) March 21, 2016
2.
Middle Tennessee is where The Shire is, right?

— pourmecoffee (@pourmecoffee) March 18, 2016
3.
Maryland fans hope that, if they beat Kansas, Duke fans will finally notice them

— Bobby Big Wheel (@BobbyBigWheel) March 25, 2016
4.
Notre Dame and Gonzaga playing on Good Friday is like BYU hosting a tournament sponsored by Starbucks and Jose Cuervo.

— Francis J. Beckwith (@fbeckwith) March 25, 2016
5.
When Texas A&M makes it to the NCAA basketball championship game, I'll buy everyone who retweets this one cheeseburger.

— Ballin Baelish (@youngbutable) March 24, 2016