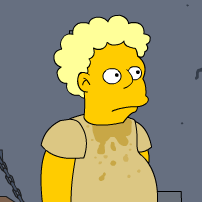 Filed by Donni Saphire

|

Mar 09, 2016 @ 11:40pm
After an unintentionally comical intro where a moderator called Hillary "the protagonist," this debate dived right into substantive issues of immigration, Wall Street, and tax policy. Later, nostalgia took hold as old footage of Bernie praising Fidel Castro came into play and Hillary reminisced about how Hillarycare almost happened. These are the 27 funniest reactions to the Florida #DemDebate!
1.
http://twitter.com/LostCatDog/status/707749928622301184
2.
http://twitter.com/andyerikson/status/707749109470375936
3.
http://twitter.com/darth/status/707752461868539904
4.
http://twitter.com/CultureShlock/status/707750994902298624