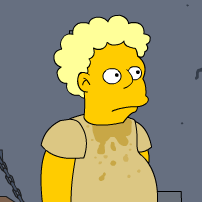 Filed by Donni Saphire

|

Jul 25, 2016 @ 11:46pm
The first day of the Democratic National Convention in Philadelphia. is a wrap. Al Franken and Sarah Silverman made 'em laugh, Michelle Obama made 'em cry, Elizabeth Warren fired 'em up and Bernie Sanders tried his best to whip his Bros into line. Also: hecklers. Here are the best reactions from comedians, pundits and celebrities to Day 1 of the DNC!
1.
Why does the DNC have so many Presidents, Vice Presidents, and Senators speaking? I need to hear from trust fund kids and soap opera actors!

— Jamie Woodham (@jwoodham) July 25, 2016
2.
Al Franken has now written for both the DNC and Ellen Cleghorne.

— Jensen Karp (@JensenClan88) July 26, 2016
3.
You can tell Al Franken wishes he had a longer set. Once a comedian, always a comedian. #DemsInPhilly #DNC

— Hank Thompson (@Hank_Thompson) July 26, 2016
4.
I understand why Al Franken wasn't the VP pick, but man, it would have been entertaining. #DNCinPHL

— Daniel Newman (@CreativeNewman) July 26, 2016