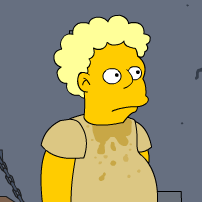 Filed by Donni Saphire

|

Jul 27, 2016 @ 12:03am
Joe Biden stirred the crowd. Mike Bloomberg gave 'em the ethical billionaire's angle. And Tim Kaine spoke fairly effectively! But President Obama was the headliner for a good reason. He killed it. Here are the 32 best reactions to DNC III, From Biden to Barry:
1.
DNC Day 3 - "Everyone's cool Dad."

— Nick Mundy (@dickfundy) July 28, 2016
2.
Joe Biden could humanize a graphing calculator.

— Guy Branum (@guybranum) July 28, 2016
3.
Just when I thought I could not adore Joe Biden any more, he uses the word "malarkey."

— Matt Zoller Seitz (@mattzollerseitz) July 28, 2016
4.
MALARKEY

[Biden flips over his cribbage game, storms out of room with tall boy in hand]

— TALK ABOUT YR GLUTES (@edsbs) July 28, 2016
5.
joe biden just might have more bars than kendrick

— america (@greghoward88) July 28, 2016