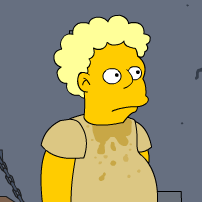 Filed by Donni Saphire

|

Jun 19, 2016 @ 12:50pm
Happy Father's Day to all those dads out there perusing the interwebs before/instead of spending quality time with your kids. Here are 21 of the funniest tweets about Father's Day we could find for you to read in the bathroom while you enjoy some gosh darn peace and quiet for once before heading back into the chaos of family life.
1.
Father's Day was first celebrated nearly 150 years ago in honour of Lady Amelia Father, mother of 24.

— Nick Harvey (@mrnickharvey) June 19, 2016
2.
Since today is Father's Day, I am picking up my kids' calls with "I am your father" complete with ominous tone.

— Ahmad Izham Omar (@AhmadIzhamOmar) June 19, 2016
3.
If we all shut up about it, dads wouldn't even remember it's Father's Day and we could totally get out of having to do it.

— Stephanie McMaster (@Smethanie) May 21, 2014
4.
but when is men's father's day

— mutable joe (@mutablejoe) June 19, 2016