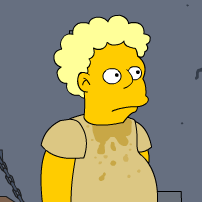 Filed by Donni Saphire

|

Feb 29, 2016 @ 12:29am
It's the biggest show of the year, and this year was no exception! Chris Rock addressed the #OscarsSoWhite controversy head-on in his sharply hilarious monologue, Louis CK cracked the room up, Lady Gaga wowed the room with her powerful performance, Leo DiCaprio finally won an Oscar, and Spotlight took Best Picture. Twitter is always at its finest during award shows, and the wit sparkled tonight. Here are the 37 of the funniest reactions to the 2016 Academy Awards!
1.
I'm watching the red carpet and I think this year's most popular accessory is FEAR.

— billy eichner (@billyeichner) February 29, 2016
2.
"Hollywood is sorority racist" wow incredibly adept description. Silent audience

— Ayesha A. Siddiqi (@AyeshaASiddiqi) February 29, 2016
3.
4.
They choose which lines to show on screen for the best writing awards by closing their eyes and pointing to a random line in each script.

— Ben Schwartz (@rejectedjokes) February 29, 2016