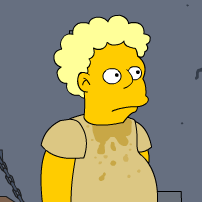 Filed by Donni Saphire

|

Apr 27, 2016 @ 8:00pm
Presidential candidates usually announce a running mate AFTER winning their party's nomination, but Ted Cruz didn't even wait for a good news day. On Tuesday, Cruz lost five out of five primaries. Wednesday, the Senator from Zodiac announced former HP exec (and fellow failed Republican candidate) Carly Fiorina as his choice for Vice President. The Internet had lots of funny things to say about it. Here are the 27 funniest reactions to the announcement on social media:
1.
Cruz and Fiorina: Difficult Smile Tour 2016.

— albertina rizzo (@albz) April 27, 2016
2.
3.
Breaking: Jeb Bush announces Marco Rubio will be his running mate to take on #CruzFiorina ticket

— Kragar (@Kragar_LGF) April 27, 2016
4.
Trump will also choose a female VP but he plans to trade her in for a younger one once or twice before the election.

— OhNoSheTwitnt (@OhNoSheTwitnt) April 27, 2016