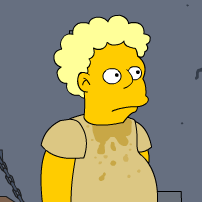 Filed by Donni Saphire

|

May 08, 2016 @ 11:30am
Happy Mother's Day! Sure, you could do a whole list just of tweets about motherhood from funny moms, but HAVING a mother is a trait all mammals share. We may hate the guilt trips and endless phone calls, but we love our mothers for all the wonderful things they do! Without further ado, here are the 29 funniest tweets ever written about Mother's Day:
1.
accidentally mixed up flower arrangements with funeral arrangements so boy is my Mom gonna be surprised on Mother's Day

— content provider (@cwhudson) May 7, 2016
2.
Mother's Day was invented by mothers to sell more disappointment.

— Lyle Clip Art (@Kyle_Lippert) May 10, 2015
3.
I'm not wishing my mom a happy Mother's Day or my dad a happy Father's Day until they start having days where they celebrate my mistakes.

— Sarcasticsapien (@Sarcasticsapien) May 7, 2016
4.