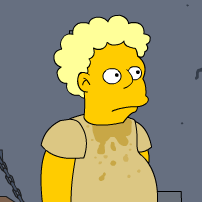 Filed by Donni Saphire

|

Jun 26, 2016 @ 11:05pm
Many died by fire. Some by the blade. One by leaping. At the end, a mysterious parentage was revealed. Presumably you already know all that, just in case it wasn't clear: Spoilers galore below. Here are the 27 best live tweets reacting to Game Of Thrones, Season 6, Episode 10: The Winds Of Winter!
1.
2.
3.
Everyone's like ~*really*~ dressed up for this trial and the Sparrow's still going with this potato sack garb. #GameofThrones

— refinery29 (@Refinery29) June 27, 2016
4.